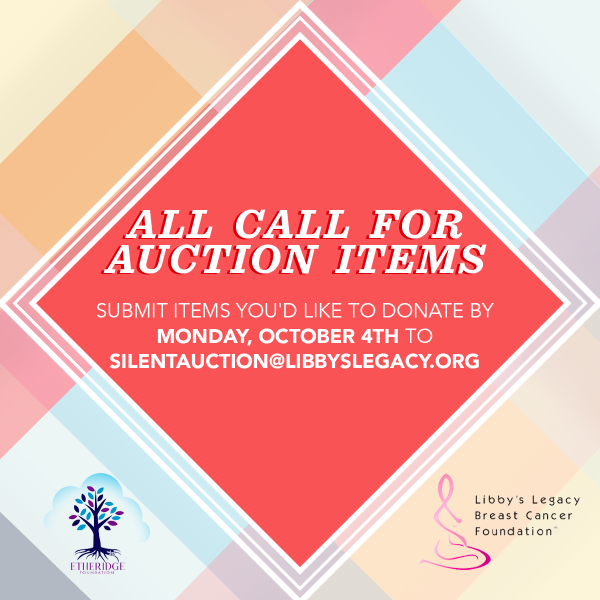 All Call For Auction Items!
Tuesday, September 28, 2021
We're looking forward to the chance to make a difference while sailing! This year not only will we be partnering with Etheridge Foundation, we're excited to announce that we will be raising money for Libby's Legacy Breast Cancer Foundation as well!
We know that Melissa's fans have big hearts and generous spirits! We will be hosting a silent auction on the cruise, and we have a few slots left for donated creativity. If you have any M.E. memorabilia, items that can be signed, or the always sought after fan art that you would like to donate, you can submit images of items for consideration via email to SilentAuction@libbyslegacy.org. We will be accepting submissions from now until Monday, October 4th!

All items chosen will need to be mailed in prior to the cruise, and we'll provide all of the details for that when the time comes.