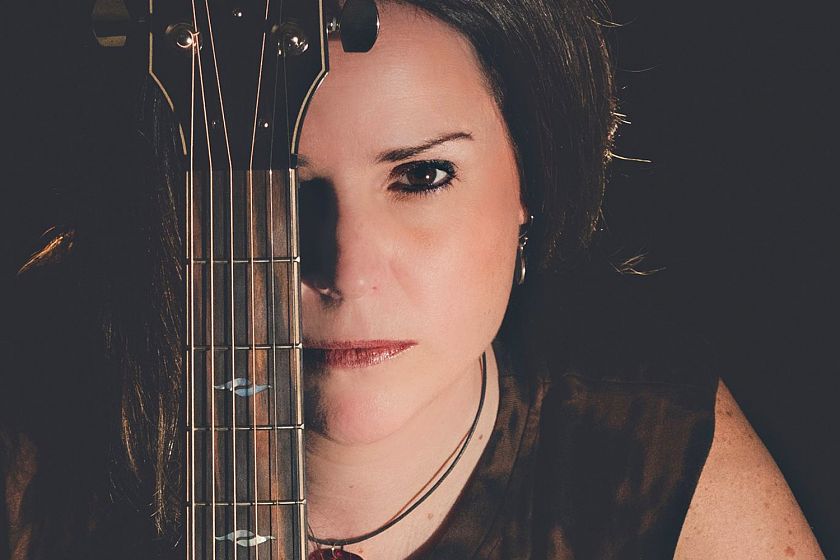 Melissa Crispo
Melissa Crispo
From standing on her bed, singing into her hairbrush in Upstate New York at the age of 5…to playing sold out respected venues and festivals in Central Florida…
Melissa's music is as diverse as her upbringing. Influenced by such artists as Queen, Billy Joel, Sheryl Crow, The Beatles, The Stones, Matchbox Twenty & Melissa Etheridge, Crispo's style leaves an impression on every ear that hears her.
Melissa has written and recorded numerous solo projects, crafting her songs from personal experience and heartache. Her songs are a diary of her soul, set to a melody. Melissa's instinctive nature to capture an audience with her passionate lyrics are the main reason that her fan-base stretches throughout the state of Florida and beyond. Crispo has performed on the Melissa Etheridge Cruise for the last two years. From her exposure on those cruises; it opened doors to gaining new fans from across the nation & beyond and being asked to perform on the Country Cruising Cruise along with artists such as Chris Young, Kelsea Ballerini, Locash, Montgomery Gentry & Diamond Rio. Crispo has also opened for such acts as STYX, Sophie B. Hawkins & Jefferson Starship.
Though Melissa's music wouldn't be deemed "country," her music even inspired the largest country station in Florida, the 100,000 watt powerhouse 97.5 WPCV, to spin her singles "You're Gone." & "Tomboy."
Melissa's latest accolade was winning SSA's 2017 Songwriter of the year!
If Melissa Etheridge, Sheryl Crow and Stevie Nicks had a love-child, you would get the powerhouse voice of Melissa Crispo!! Her debut album "A Break in the Clouds" and her brand new EP "Tomboy" is available on iTunes, Amazon, and Pandora Radio. Crispo is currently in the studio w/ Producer Cliff Brown recording her next full length album.
Melissa Crispo

6:30 PM - 7:45 PM

Melissa Crispo

11:00 AM - 12:15 PM

Melissa Crispo

10:00 PM - 11:15 PM